Regular price
Sale price
$45.00
Unit price
per
Sale
Sold out
QCY T1C QS1 Wireless Bluetooth 5.0 in Ear Earphones with 3D Stereo and Portable Charger Box| Mini Earbuds Dual Microphone
Our QCY T1C QS1 Wireless Bluetooth 5.0 in-ear Earphones with Enhanced 3D Stereo and 380mAH Power Bank Charging Box provides a Premium HiFi Sound Experience and Cuts the Cord Once and For All so you can Focus on your Music and getting it in cinematic quality, wherever you go.
There's no buttons, simply pull the earbuds out of the case to activate them and put them back in to turn them off.
This items also serve a dual function - you can use the charging box as a portable power bank, simply plug in and use the 380Mah Battery. 1 full Charging Box provides 5 charges (or 20+ hours life) of the earphones  - use it when you won't know when you will have power again!
Gently press the large button on the exterior to pause and play/pause your music, answer, hang up on any call you are using with the built in microphone, summon Siri, Bixby or another assistant, adjust volume and song and turn on/off.
Don't miss your chance to enjoy using these Ultra small, lightweight and high end Bluedio Wireless Earphones on your daily commute or while you are playing your favorite sport - our earphones are waterproof so you don't need to worry about getting them wet (just don't go scuba diving with them!)
Features:
Premium 3D

 Cinematic Surround Sound with earbuds that feels comfortable for hours and don't fall out (use the best suited multiple sized ear tip provided)
Bluetooth v5.0 + EDR, AVRCP and HFP Protocols, suitable for all SmartPhones or Money Back Guarantee
Up to 5 earbud charges per Case and 4 hours per earbud charge charge lets you literally listen for days on a full Carry Case charge...
These earbuds  feature a Lightweight design which only weighs a couple of grams for each earphone, yet has the remarkable ability to stay in the ear even while playing intense sports (swimming, tennis, basketball)
Choose from 2 colors: Black and White 

Available in Black and White, our T1C QS1 Wireless Bluetooth Version 5.0 in-ear Earphones sit securely and comfortably in your ears; working for up to 4 hours per charge. 
You could forget you were wearing these comfortable Earbuds if they weren't wirelessly streaming music, audio books and phone calls to you!
By design, you can use one Ear Bud by itself for phone calls and audio books, or both in stereo all your audio needs.
Powered by Bluetooth v5.0 + EDR with higher audio bandwidth than usual, the focus of these earphones was not to create something cheap, but a quality product that focused on providing quality music, sound and speech, so you know they will sound incredible from any Bluetooth device and all source materials. 
Other useful Bluetooth protocols include AVRCP (Audio/Video Remote Control Profile) for Remote Control of your Smartphone and HFP (Hands-Free Profile) so you can take phone calls without needing to touch your Smartphone first. You can even hang up after your call is done without digging out your phone!


Everything comes together to make these Wireless Bluedio T-Elf Bluetooth 5.0 Earphones with Power Bank Charger Carry Box your new favourite listening devices.
With a wireless range up to 10m, you can move all around your house, even on different floors without needing to pick up your phone and carry it with you as you listen.
Made with a light and durable ABS Plastic chassis and other Metal Components, which help keep the weight down, quality great and value to you as amazing!

Everything you see comes together to make these Bluetooth Wireless Earbuds your new favourite listening device that you can use at home, work, while playing sport or just about anything else!

SPECIFICATIONS:
Colours: Black and White
Shell Material: Durable ABS Plastic
Use: Designed to work with Bluetooth enabled Smartphones, Tablets, Computers and Laptops
Bluetooth: Bluetooth Version 5.0 + EDR
Wireless Frequency: 2.4GHz Band
Wireless Range: 10m
One Bud / Two Bud Support: Yes, you can use 1 or two buds at a time
Microphone: Built In Microphone
Batteries: 1 x 43mAh lithium batteries per earbud, 1 x 380mAH Portable Charger Carry Case
Battery Life: Up to 4 Hours
Battery Recharge: ~ 1.5 Hours via Charging Box
Weight: 4g each, 40g Total


All of our products include a one year 100% Satisfaction Guarantee and FREE shipping! Your happiness is our business... We want to make returning customers!
Full details are available in our Shipping Information and Satisfaction Guarantee and Refund Policy pages! If you would like an express shipping option, please contact us and we can search for the best deal to you with the many available services.
The product you receive will be exactly as that pictured. Please make sure that you order the correct style and size at checkout. 
Contact us via eBay, Facebook, Instagram or Email to chat to our friendly support if you have any questions at all.
Our stock is limited so get in fast or miss out (we hate disappointing customers, don't let us do it to you!)
View full details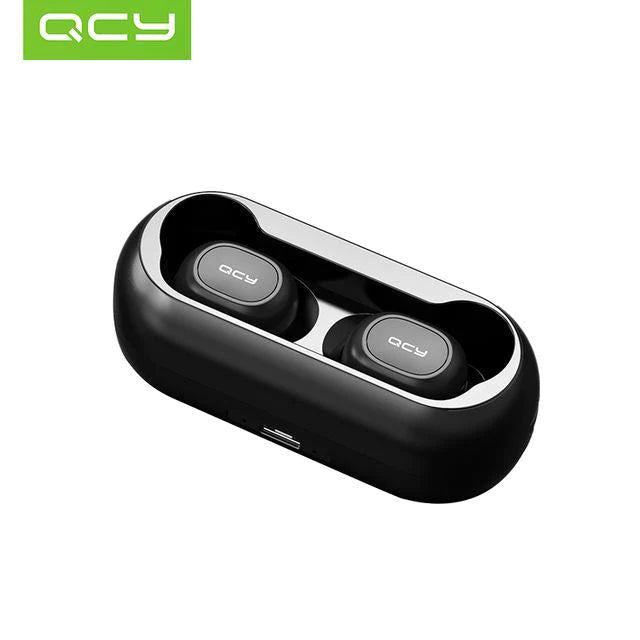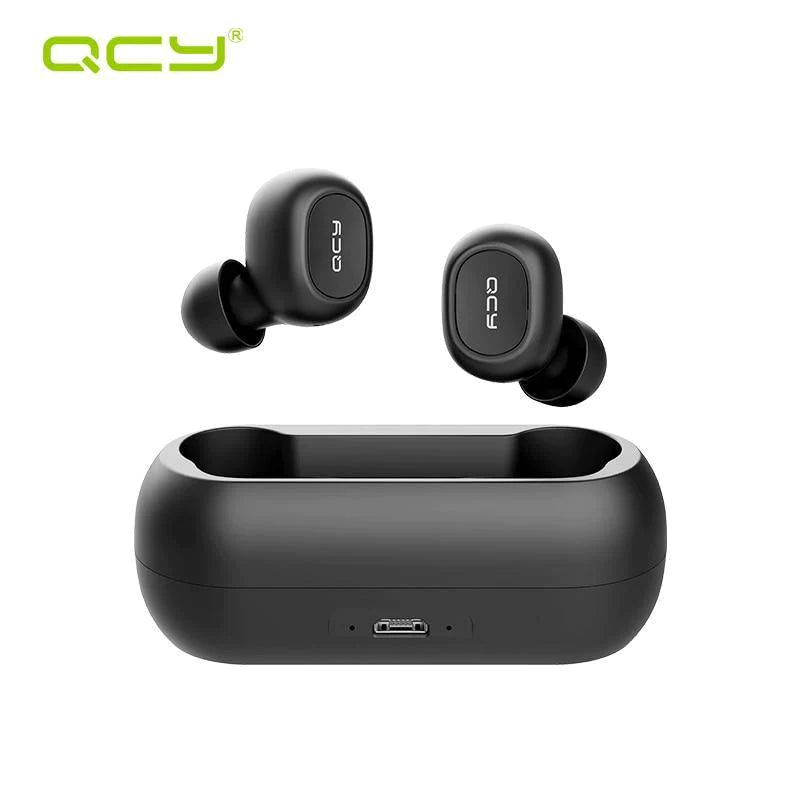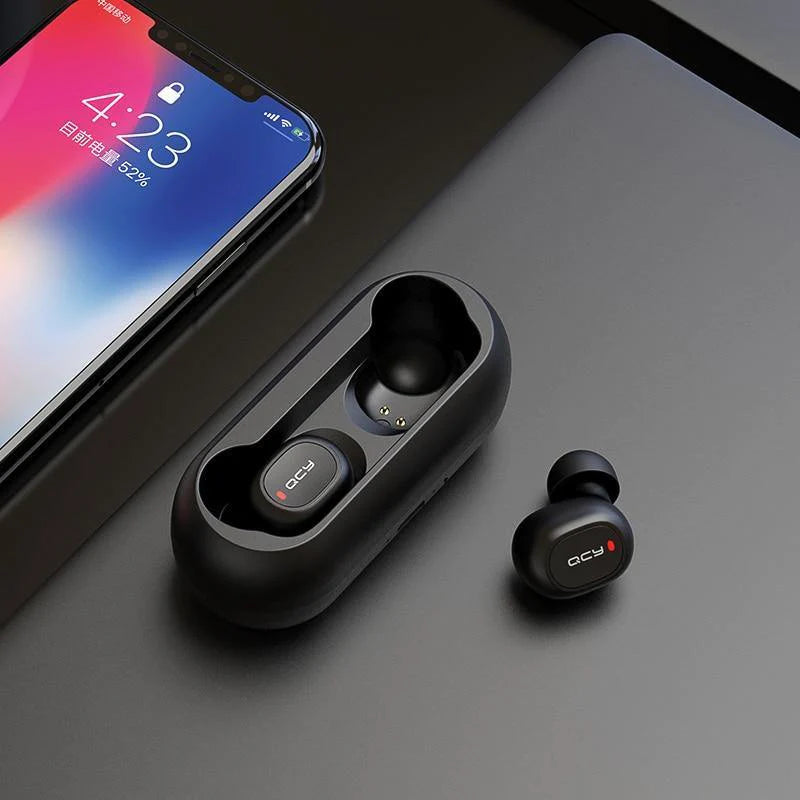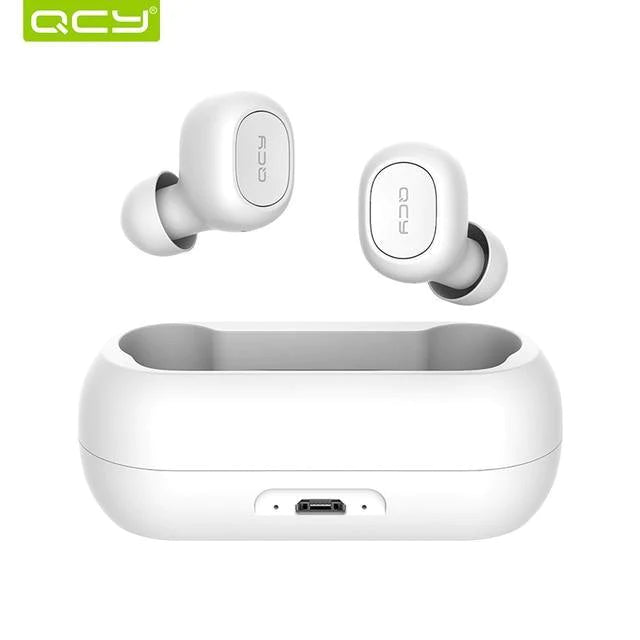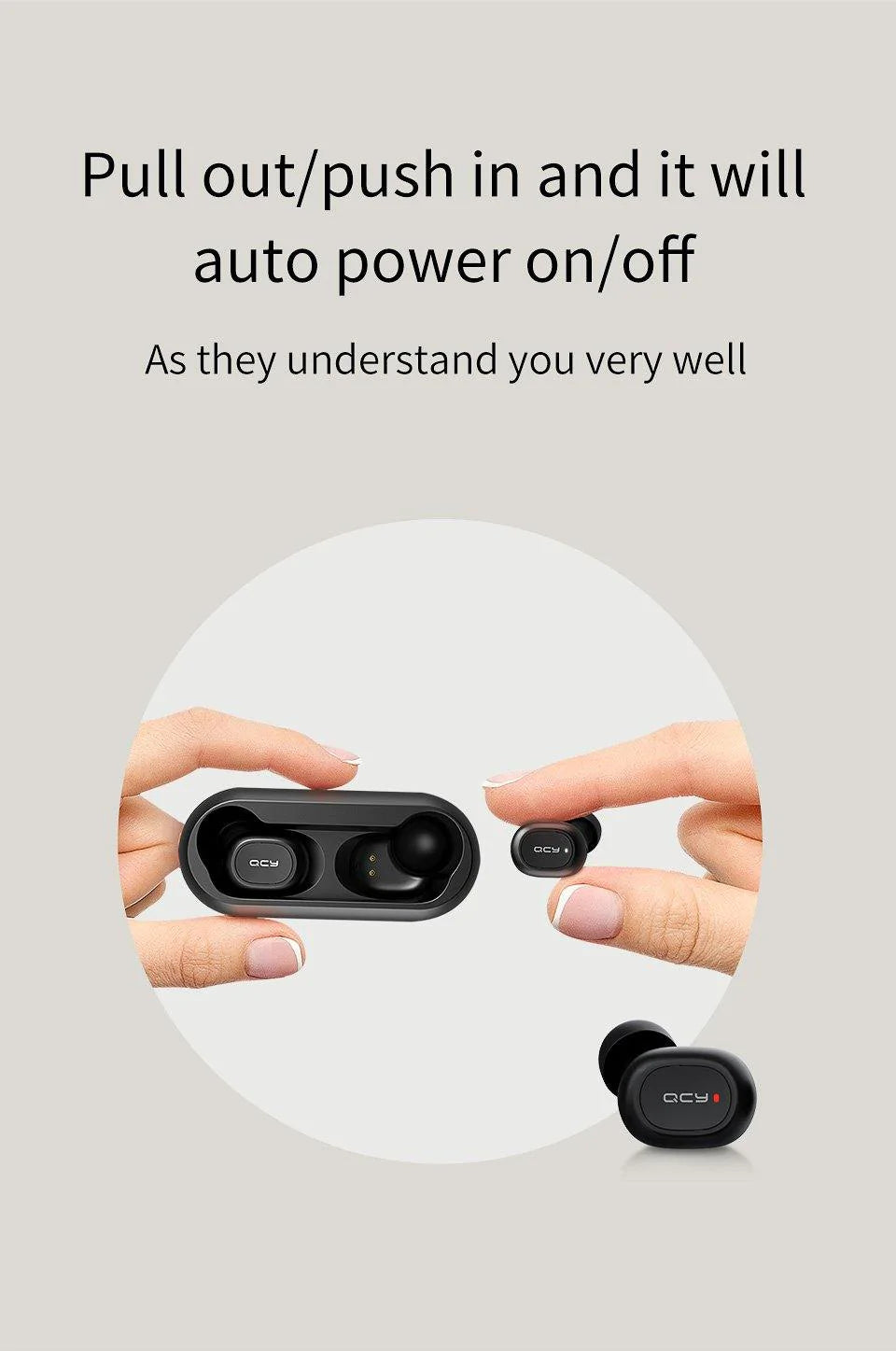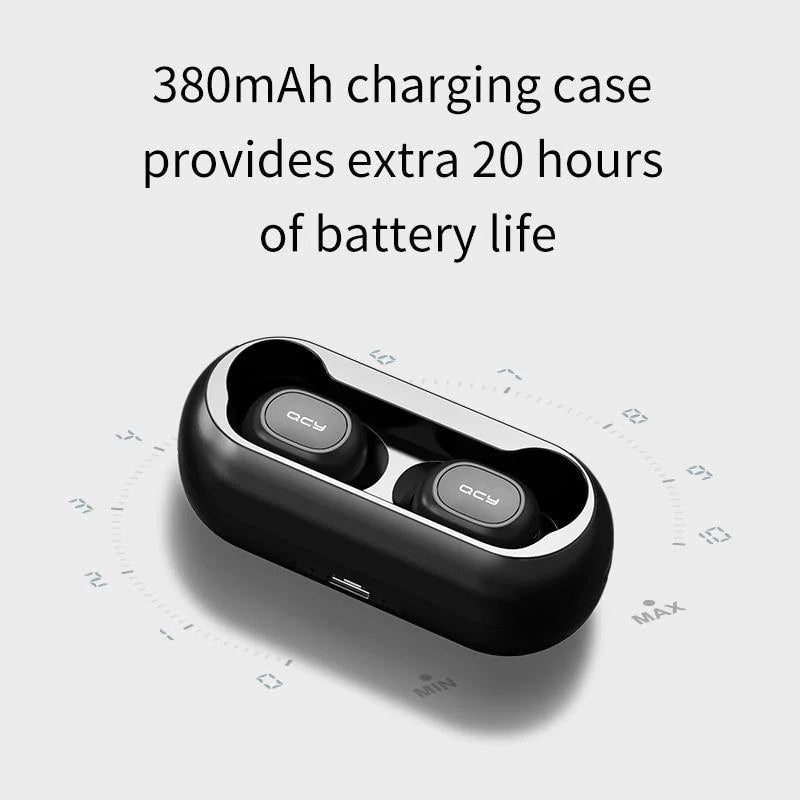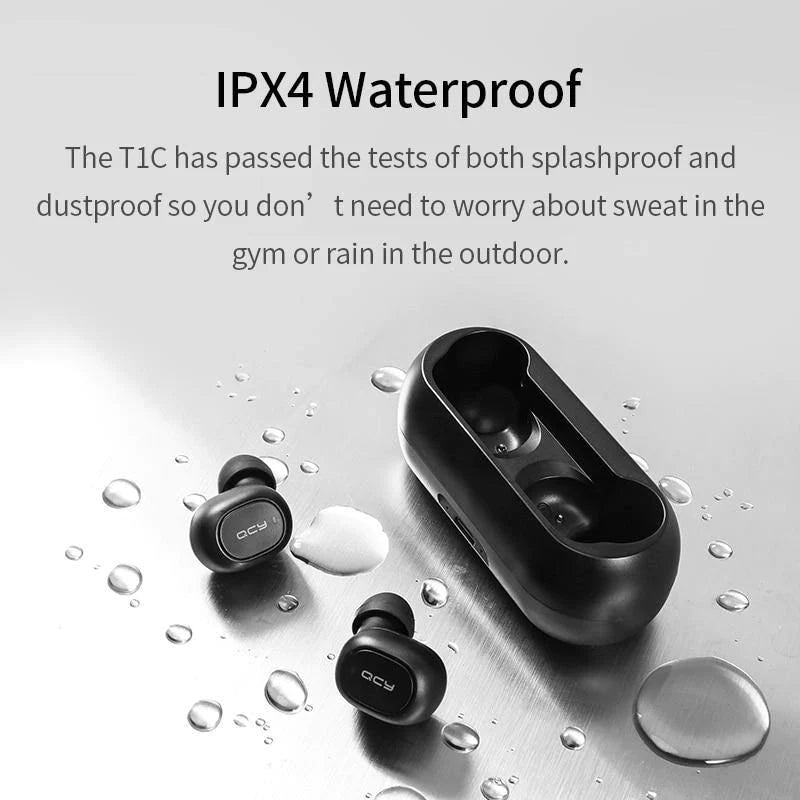 Add a title to introduce your product's features
Payments

We process all Online Payments securely via our Payment Processor Shopify Payments. Pay easily with your Visa, Mastercard, American Express, Google Pay, Apple Pay or Shop Pay Account.

If you would prefer to make a direct Transfer to our Commenwealth Bank account, please reach out as we may be able to offer you a discount due to the saving on Fees.
Free Delivery

We offer Free Delivery to all Australian Addresses, unless otherwise specified on a products description.

Our Free Delivery Option typically takes 5 to 13 business days for delivery and you can track it the entire way with the Tracking Number that we will email you.

If you require a more Express option like DHL, please let us know your Address in advance of purchasing so that we can get an accurate quote for you.
100% Satisfaction Guarantee

We started Smart Sales Australia not only to bring Great Deals to the Australian public, but also to bring Great Products too.

As such, we stand by our Products 100% - if you are not wholly satisfied with your item after it arrives, simply get in touch with our Support team and we will do anything and everything we can to fix this for you - whether this means sending a replacement, issuing a refund or getting down on our knees and begging for your forgiveness, we will do it.

We want to make our customers buy again and again from us - how can we do that by selling bad products? This all ties into our reasoning for creating a 100% Satisfaction Guarantee.
Customer Support

Our Customer Support are the real deal - they are super friendly and much better to deal with than those working for the "big" companies like eBay and Amazon.

Contact us either before or after ordering for prompt, useful and amazing support.
⭐️⭐️⭐️⭐️⭐️ Product and Service
Am absolutely super excited with the service and the product and they have arrived on time. Couldn't get any better service - Jenny 18 December 2022